Nourish Your Body
Fully Rooted is a raw cold-pressed juice company which wants to bring awareness, health and vitality to the consumer one glass of juice at a time. Here at Fully Rooted, we take health and the environment very seriously and work very diligently to support the two! The body is capable of not only healing itself but also can prevent health conditions as well with proper balance and nutrition of mind, body and spirit! We have all experienced this first hand and work to share our message.
TASTE
Don't sacrifice taste for health. Our juice is balanced and consistent. We are extremely precise with our recipes so that you can taste every ingredient in our juice.
COLD-PRESSED
This method preserves nutrients in the fruits and veggies being juiced because they do not oxidize due to heat or grinding blades, thus allowing the enzymes, proteins, minerals, and phytonutrients to remain intact.
RAW AND UNPROCESSED
Our juices are not preserved by heat pasteurization or HPP (High Pressure Processed) leaving the ingredients in their purest form.
LOCALLY SOURCED INGREDIENTS
We source as many local ingredients as we can, while working to use even more. We know who we buy from and the story behind each carrot, tray of wheatgrass or bunch of kale.
Summer Farmers Market Schedule
Saturday
Coastal Growers Winter Market
8:30am-12:30pm
Casey Farm
2325 Boston Neck Rd, Saunderstown RI
Hope St Farmers Market
9am-1pm
Lippitt Park
1059 Hope St, Providence RI
South Kingstown Farmers Market
8:30am-12:30pm
URI's East Farm
2095 Kingstown Rd. South Kingstown, RI
Worcester Canal District Farmers Market
9am-12pm
Crompton Place
138 Green St, Worcester MA
Wednesday
Aquidneck Growers Market
2-6pm
Memorial Blvd, Newport RI
Juice on Tap @ our new Juicery!
You can now visit us at our Juicery in Pawtucket at our Headquarters!  See what we've been experimenting with, sample some juice and kombucha, or pick up some food from our local producer friends.  Including:
2 Friends Farm Microgreens
Paleonola
Lost Art Sauerkraut
CHI Kitchen Kimchi
Organic Living Superfoods
Hours:
Tuesday       8am – 4pm
Wednesday 9am – 4pm
Thursday     8am – 4pm
Friday          8am – 4pm
560 Mineral Spring Ave,
Pawtucket, RI 02860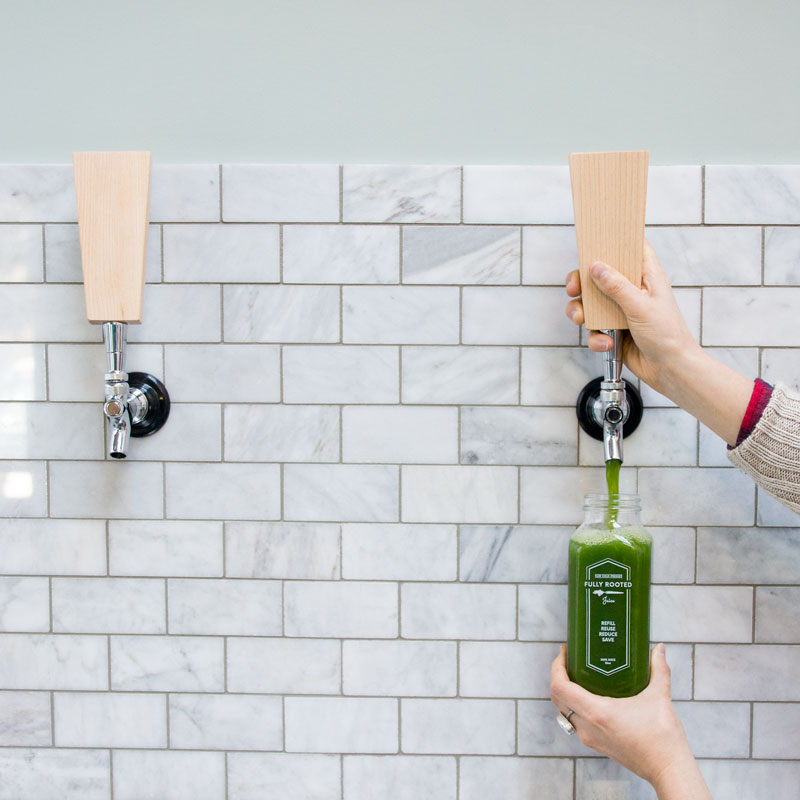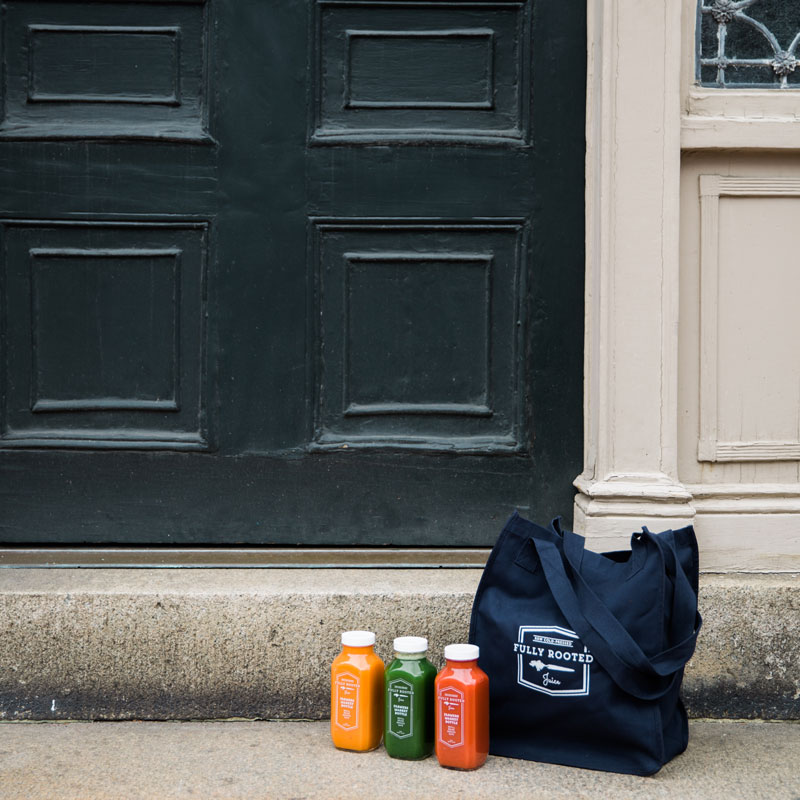 Juice delivered to your doorstep.
You can order right on this site for home/work delivery on Wednesdays. You can get juice and other locally produced goodies we sell delivered every week!  Set up a subscription and save up to 15%.
Why do a Juice Cleanse?
Our bodies have natural detox systems built right in, but in order for them to work, we need to give them the opportunity by resting the digestive system and giving our body everything it needs: pure water and a wide variety of powerful nutrients accompanied by their live enzymes.
Cleaning your body of toxins, which is constantly exposed to via food, beverages and environment, will bring about:
Mental Clarity
More Energy
Radiant Skin
More Restful Sleep
Less Allergy Symptoms
Enhanced Spirituality