Medicine Wheel Moon Series Two: East/Air Tuesday, October 22nd
October 22, 2019 @ 6:00 pm

-

7:30 pm

EDT

Free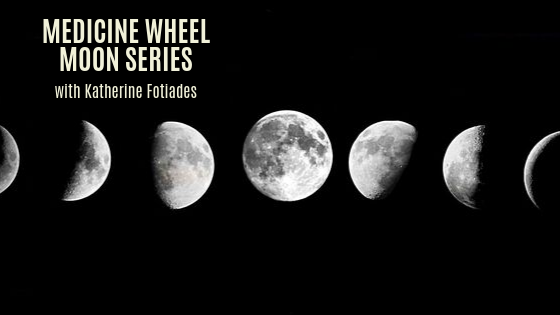 Medicine Wheel Moon Series Two: Tuesday, October 22nd East/Air
Using the breath and sound to connect our inner and outer worlds: An evening of Kirtan
Experience the gifts of healing that we receive and offer by connecting to our breath and using our voices to create sound and vibrations. Kirtan is an ancient form of call and response chanting originating in India. It is "a practice for cutting through the idea of separation for connecting our hearts and connecting to the moment through sound", according to David Newman (a kirtan artist and educator).
We will be exploring the power of melodic chant: drawing from the yogic tradition of Kirtan, a call and response form of sacred sounding, along with chants from other sacred streams as well to explore the power of Sound as gift from the heart with Christopher Kavi Carbone.
Christopher Kavi Carbone (E-RYT, C-IAYT) has been leading kirtan and chant events for over 20 years, beginning with his years in New York City as holistic health practitioner, yoga teacher, yoga therapist and expressive arts facilitator.
Christopher, with his wife Katherine, (E-RYT, C-IAYT) are co-founders and co-directors of "Present Moment Arts Center" and"Arts-in-Celebration!", based in Newport, RI, featuring programs in the creative and healing arts for individuals and groups of all ages, as well as training programs for educators and other professionals. They also serve as faculty for Salve Regina University's Graduate program in the Expressive & Creative Arts: Professional Applications, providing training in arts-based approaches to transformation and wellness.
Katherine Fotiades will serve as the facilitator for this four part moon series created to lead us towards reawakening and strengthening our connection to nature, which includes our connection to our inner selves.
Katherine has called together both longtime friends, as well as new friends to serve as the guides and educators for this special series. Together we will weave together a beautifully rich tapestry of wisdom,ceremony and simple mindfulness practices that you can take home and wrap yourself in throughout the winter season. May the tapestry woven by this tribe of kindred souls provide you comfort, rejuvenation and peace.
Each evening will begin with a simple ritual to honor the power that reside in each of the four directions and will be followed with a brief meditation. Our focus will then turn towards deepening our connection with the direction and element of the evening. Our time will close with a grounding ritual in order to allow the fullest integration of the wisdom and gifts that you have received.
Follow up Series:
Tuesday, November 5th Series Three South/Fire
Tuesday, November 19th Series Four West/Water
About Medicine Wheel Moon Series
The Medicine Wheel has been used for health and healing for many generations. By using this ancient and powerful symbol, we will prepare our bodies, minds and spirits for the deeply meditative and rejuvenating dark days of winter.
Together we will journey around the wheel honoring the Four Directions: North, East, South and West. Through practices of mindfulness and simple rituals we will offer our gratitude to the natural elements. We will also be using the energy of the Full and New Moons in October and November to support our intentions of preparing ourselves for the winter months of introspection.
By taking time to remember our connection to nature, we become more fully rooted in our connection to ourselves and each other and thereby become healthier and stronger both individually and collectively.
Time: 6:00pm – 7:30pm
Venue: Fully Rooted Providence 159 Weybosset Street, Providence, Rhode Island, First Floor
Admission: $10 suggested donation to honor the time and knowledge of speakers, donations made upon arrival
Parking Details: Free parking is available in lot to right of the building on Eddy Street, on a first-come, first-serve basis 30 minutes prior and 30 minutes post event.
*We recommended participating  in the full series, but each evening can be attended individually.
Tickets are not available as this event has passed.